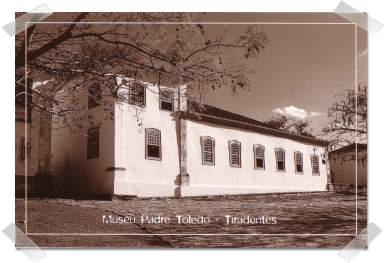 In the small town of Tiradentes,
Brazil
, you can find the home of Padre Toledo. He was a priest who supported the Inconfidencia Mineira, the rebellion against Portugal led by Joaquim José da Silva Xavier.
Today, the home of Father Toledo has been converted to a museum to honour the memory of this great political leader.
Thanks to
Karina
for the educational card!