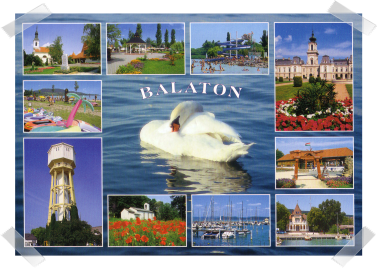 My 17th card arrived from Hungary, thanks to
Orsi
. It's a fantastic multiview from Lake Balaton, which is the largest lake in Central Europe.
I like the swan in the centre of the postcard. Is it me or does it look like she's cleaning her feathers by twisting her neck in some really unnatural manner?
Just thinking about it is making my neck hurt. Where's that Tiger Balm?