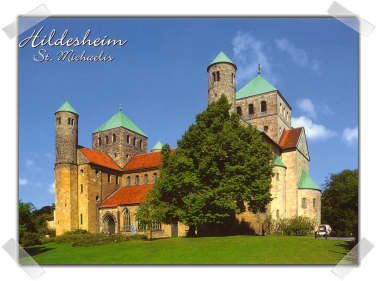 At first, I thought this card from
Fabi
was a castle or maybe fort. It's actually St. Michaels church in Hildesheim, Germany. It's also a UNESCO site, which was destroyed during World War II; I think that's why you can see different tones and shades of colour on the exterior.
But most impressive? The church was constructed between 1001 and 1031.
Amazing. We don't have anything that old in Canada except the glaciers and lakes.