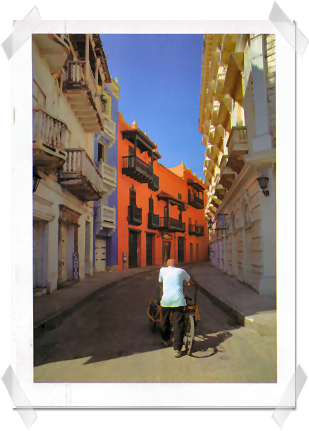 El Candijelo Street can be found in Cartagena,
Colombia
. The area was founded originally by Aboriginal peoples, as early as 7000 BC. During the Spanish takeover, the city was surrounded by 11 km of walls.
Cartagena is an interesting city; in fact it has not one, but SEVEN different nicknames.
The Heroic City
The Door of the Americas
Capital of the Caribbean
The Mother City
The Walled City
The Key of the West Indies
The Fort of the Kingdom
Best Fortified City of the Americas
I think they should lose some of the nicknames...like six of them! Nobody is going to remember all those; am I right
Diego
?