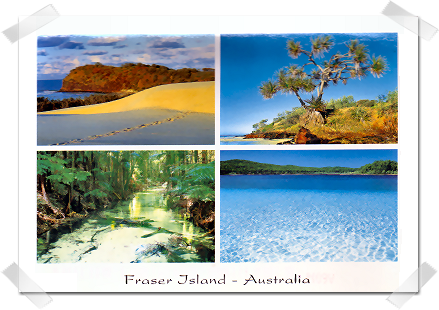 Gift number 25 comes from Lorraine
who not only sent a gorgeous card, but wrote some lovely words for my birthday :) Thank you!
Here's a view from Fraser Island; this UNESCO site is the largest sand island in the world. It is in fact, the only sand island in the world to have a tropical rainforest.
Maybe there is hope for the Sahara. ....or not.