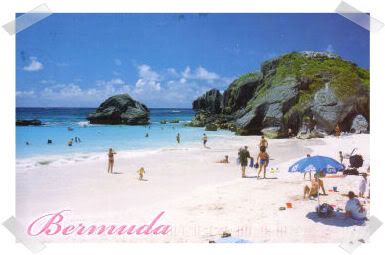 It's 17 degrees Celcius today in Brampton, Ontario, Canada and Sonny from Bermuda sent a beautiful card of the beach at Horseshoe Bay.
Must be a tough life living on an island. All that sun, white sand, wearing a bikini 365 days of the year..all that rum.
I guess somebody's gotta do it, right Sonny?