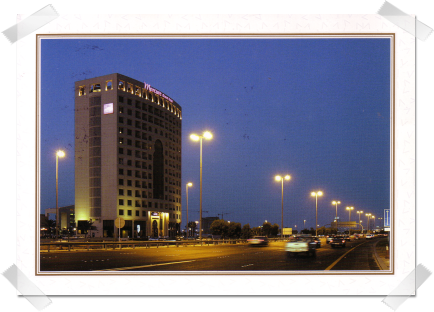 Check this out. It's the Mercure Grand hotel in Bahrain, which is a small island kingdom close to Saudi Arabia.
And let's say you happen to be in the neighbourhood and would like to visit Bahrain and have a one night stay at the Mercure, it will only cost you....$353 US.
Start saving those pennies ladies and gentlemen...until then, I'll enjoy the view from this postcard sent by Ariffin.