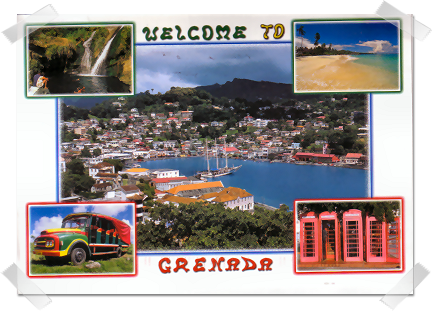 Here's a fantastic multiview of the capital of Grenada, St. George.
Grenada is located north-east of Venezuela and it was first discovered in 1498 when the British tried to conquer the island.
To assert their power and presence, the British placed red telephone booths all around the country. Well, the British never managed to conquer Grenada; the French did that in the 1650's.
And the first thing they did, was paint all the red phone booths to pink.