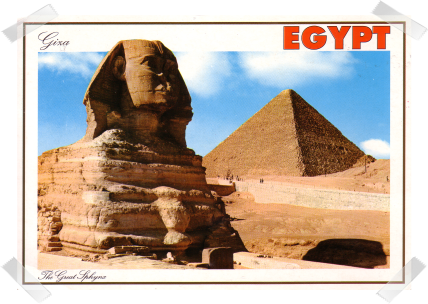 Grade 5. That's when I learned about the Egyptians. We went to the Royal Ontario Museum on a day trip, which has an exequisite Egyptian display including a mummy. That marked the beginning of my fascination with all things Egyptian.
Farah
wrote "I was lucky enough to have lived down the road from the pyramids while growing up & saw them every day on the way to school."
For the first time after reading a postcard, I got goosebumps all over my body. Wow.