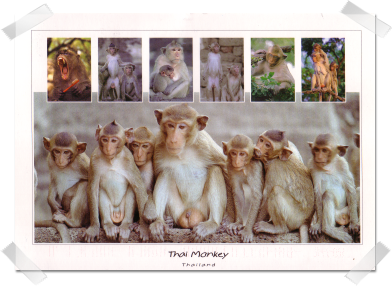 Monkeys in Southern Thailand are well known for searching tourist bags for food and stealing hats.
These tricksters also play an important role in Thai culture due to the Indian epic, The Ramayana. One of the key characters is Hanuman, the "monkey God" who saves Sita, a woman who was kidnapped by demons. Like India, monkeys are allowed to roam free due to the significance of Hanuman.
Thanks Thamowan for sending me this awesome postcard!