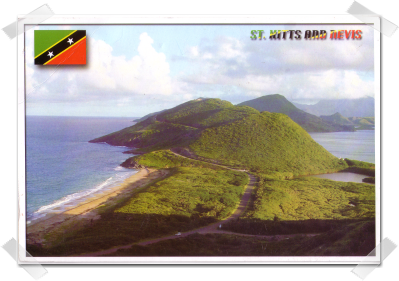 Thanks to
Liz
for a view of St. Kitts and Nevis, a two-island nation which also happens to be the smallest nation by size AND population between North and South America.
How small is it? 261 km
2
. 42, 000 people.
Coming in 2010: The Trupti bicycles across St. Kitts & Nevis tour. I bet I could do it it in half a day....twice.