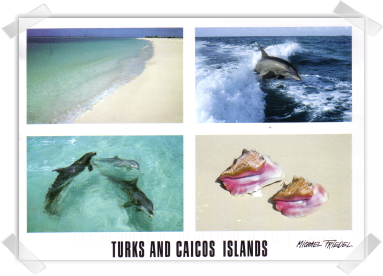 If you can only visit one Caribbean island, I think it should be
Turks & Caicos
. Turks is one of the few islands that actually has gorgeous, white beaches, clear aquamarine water. In other words, it's the real deal.
The 40 island nation is located just east of Hispaniola in the Atlantic Ocean.
Thanks to my cutie patootie cousin Vinny ♥ for sending this when she could have been on the beach or eating cotton candy, snorkeling, playing Xbox...