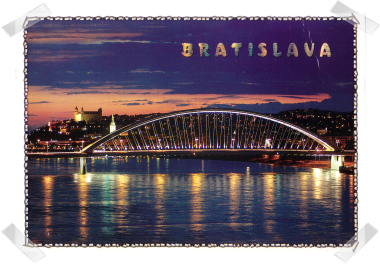 Jano
sent me this stunning view of Bratislava, Slovak Republic. Is it not? So pretty.
If you look to the left of the card, you'll see the Bratislava Castle. : I think if your country has a castle, you should get extra "cool" points. And I don't mean some castle that some rich person in your country built, I mean like...a 500 year old castle. A REAL castle.
Because let's face it, it's cool non?