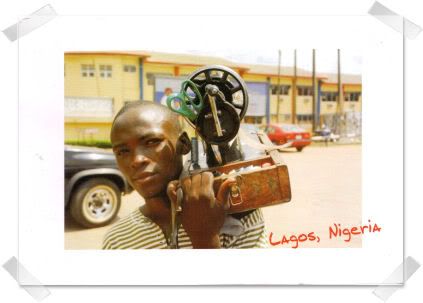 Here's a young man working as a mobile tailor in
Nigeria
.
Abbas
tells me they're common and that you see them all over Lagos State.
I love the idea; walk to work, grab a coffee and by the way...could you hem my pants?
Abbas used this
funny stamp
on the card; quite frankly I only thought that kinda thing happened in India!