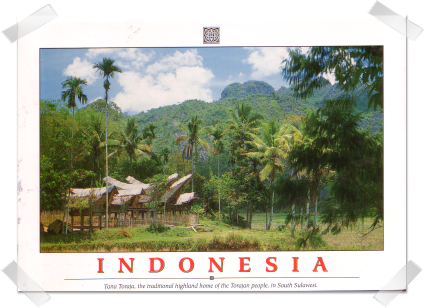 Veronica
sent me this view of Tana Toraja, the traditional highland home of the indigenous Torajan people of Southern
Indonesia
.
Torajans are renowned for their elaborate funeral rites, burial sites carved into rocky cliffs, massive peaked-roof traditional houses (which you can see here), and colourful wood carvings.
You can check out another view of the homes
here
. I wonder why they're built off the ground like that....rain? monsoon?