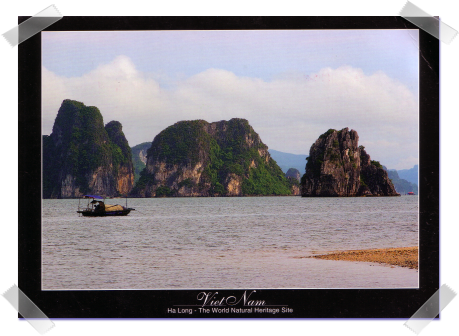 This UNESCO site is Ha Long Bay in Vietnam. The bay contains thousands, (yes, you read that right) of limestone karsts and isles in various sizes and shapes.
There are roughly 1600 people who live in 4 different fishing communities in Ha Long bay, in floating houses.
It's pretty neat, click
here
to see a picture. Just one question. Where's the washroom? : Hehe!
Thanks Aletta for this card :)